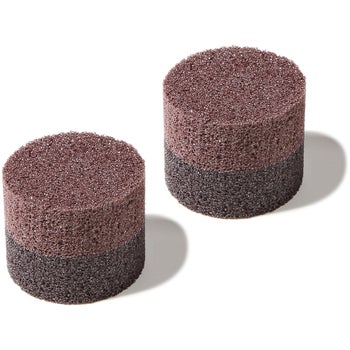 view large
EquiFit T-Foam Equine Earplugs
Our Price:

$6.95
MSRP: $8.25 - You Save: $1.30
Buy 2 or more for $6.95 each.

Earplugs for your horse! These T-Foam Equine Earplugs by EquiFit were produced with the same technology used for human earplugs. They incorporate a heat-reactive design that allows them to soften with body temperature to fit more comfortably in the horse's ear canal. The soft material conforms to the ear to form a strong seal that eliminates nearly all noise.
These earplugs can be trimmed to better fit your horse. They are available in black and brown for blending in with your horse's ears.
Popular for use during travelling, clipping, parades, hunting with horses, mounted shooting, and high level performance to keep your horse better focused, these soft earplugs offer the ultimate in comfort and noise reduction.
T-Foam was the original memory foam developed by NASA in 1966 for spacecraft sealing. Used in the medical industry for patient comfort and in sports equipment to absorb shock and vibration.

MADE IN THE U.S.A!
Other Items in EquiFit Horse Comfort Solutions
Customer Reviews